The average Australian buys 56 items of clothing a year, wearing an item an average of seven times before disposing of it. Throwing away 15kg of clothing a year, we are the second highest consumer of textiles in the world. Despite contributing around $27.2 billion to the national economy, the Australian fashion industry received a mixed report card from the 2021 Ethical Fashion Report by Baptist World Aid Australia when it came to environmental sustainability, human rights monitoring and worker empowerment. Major local brands such as Bardot, RM Williams, Roxy and Quicksilver all received a failing grade. 
Across the pond at this year's New York Fashion Week, things weren't much better, with sustainability agendas, awareness and education largely absent from the runway. According to Vogue Business, "When collections made with alternative materials do make it into shows, sustainability is still often missing from the message — a choice to keep the focus on style, but a missed opportunity for fashion to promote sustainability as a value it's embracing."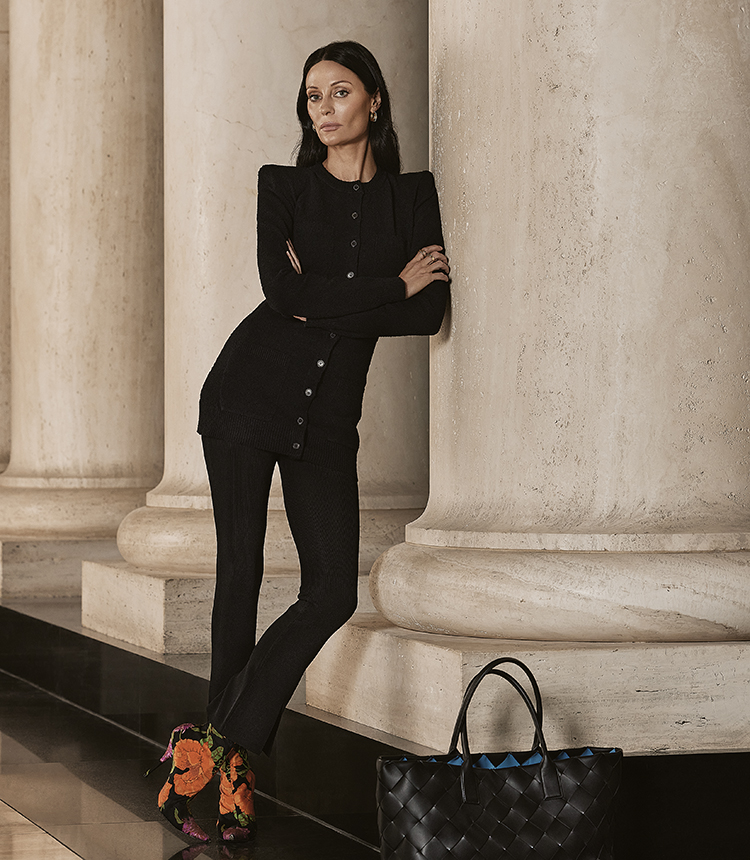 "We need to get rid of the stereotype among young people that sustainable isn't stylish", says stylist Kate Keogh. "Without the public demanding better from these brands, they can continue to hide behind false promises and entertaining shows." 
Similarly, the findings of the Business of Fashion's Sustainability Index 2022 are stark, identifying that fashion's largest companies across luxury, high street and sportswear have yet to gain sufficient momentum with their sustainability policies and practices to transform the industry by 2030. The BoF says the industry's biggest players still aren't disclosing basic data about environmental and social impact, putting them in the firing line as regulators look to crack down on greenwashing. 
According to The Business of Fashion's Case Study, 'Lessons from Fashion's Journey to Radical Transparency', US brands such as Everlane and Reformation, and Brazilian brand Veja have grabbed the attention of coveted Millennial and Gen-Z consumers with promises of radical transparency on company ethics, sustainability and pricing. But following through is a complex juggling act and critics say that the most radical thing about Everlane is its marketing — a charge the company vigorously denies. 
Eileen Fisher has been paving the fashion sustainability path for decades and The Eileen Fisher Foundation has partnered with Pentatonic, a sustainable design and technology consultancy, to release a report calling for changes to supply chains to reduce textile waste. Given that an average 96 percent of emissions stem from supply chain operations, Fisher is hoping the report will help the industry adopt circular fashion models faster.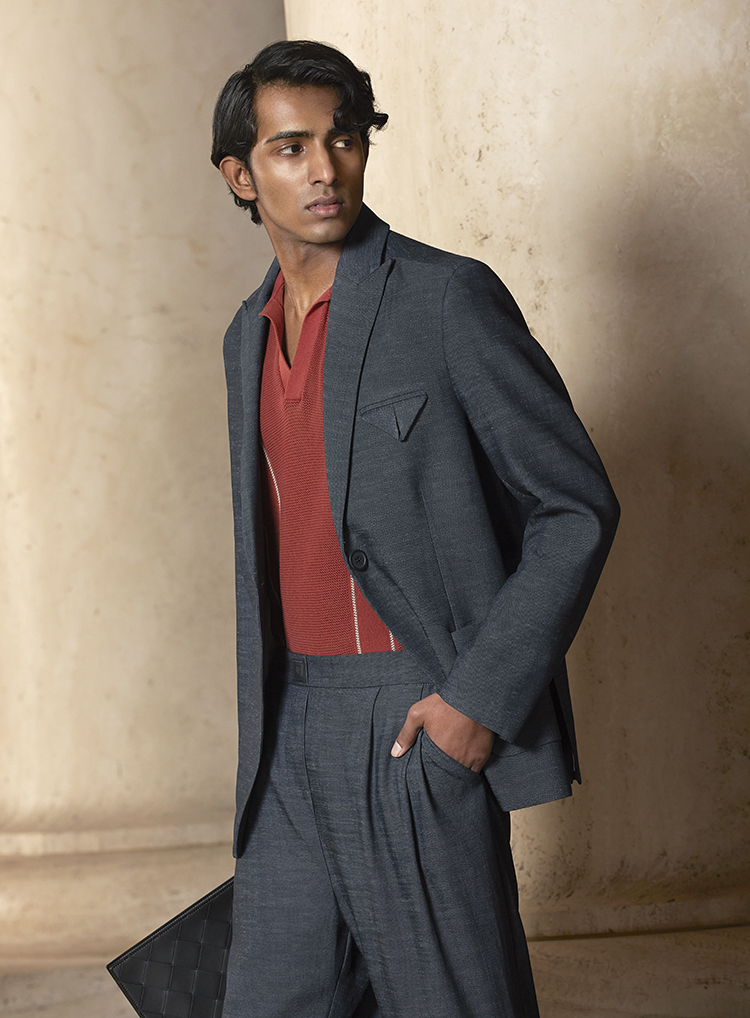 Some companies are going one step further and turning pollution into products. Companies such as On, Pangaia, Zara and Lululemon are already experimenting with materials and dyes produced with captured carbon emissions, and the release of the new US climate bill could speed things up. 
Closer to home, the Australian fashion phenomenon Romance Was Born showed two collections at Australian Fashion Week 2021 that were made almost entirely from dead stock, vintage pieces and other treasures accumulated over their 16 years in business. Melbourne brand TLC World upcycles clothing sourced from discarded used materials and books from the early 1900s, while Assembly Label's Choose initiative gives shoppers the chance to choose their price with all proceeds helping support The Smith Family's Learning for Life program. 
At Swensk, a Swedish clothing store in Melbourne's city centre, Mats Ekstrom tailors his clients' old clothes, emphasising that small adjustments can make a big difference to how things look. According to the BoF, investors have put millions into start-ups in the repairs space in the last year, and a growing number of brands, including Aussie brands Arnsdorf and Nobody Denim, are introducing these services. 
During the pandemic, the resale or 'upcycling' trend flourished and the popular clothing-resale app Depop continues to lead the second-hand marketplace phenomenon, which allows members to set up online shops and buy and sell clothes. While McKinsey & Co's December 2020 State of Fashion report predicted that profits in the fashion industry would fall by 93 percent that year, Depop sold some $660 million in merchandise, doubling sales from the previous year. According to research conducted by GlobalData and ThredUp, the retail resale market, led by online marketplaces like Depop, is now growing 11 times as fast as traditional retail. 
From Chanel's sustainability-linked bonds to Balenciaga's 'circularity program', major brands are making moves to project their sustainability efforts to consumers. While some critics claim this is merely virtue signalling, which encourages further conspicuous consumption, it's also a sign of much-needed progress.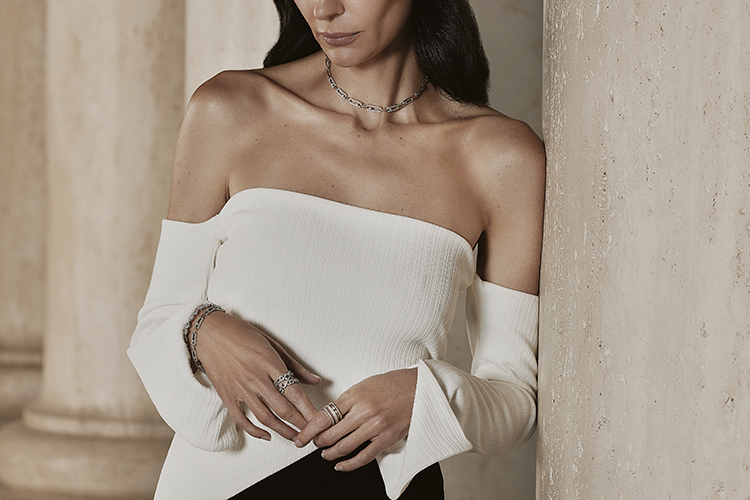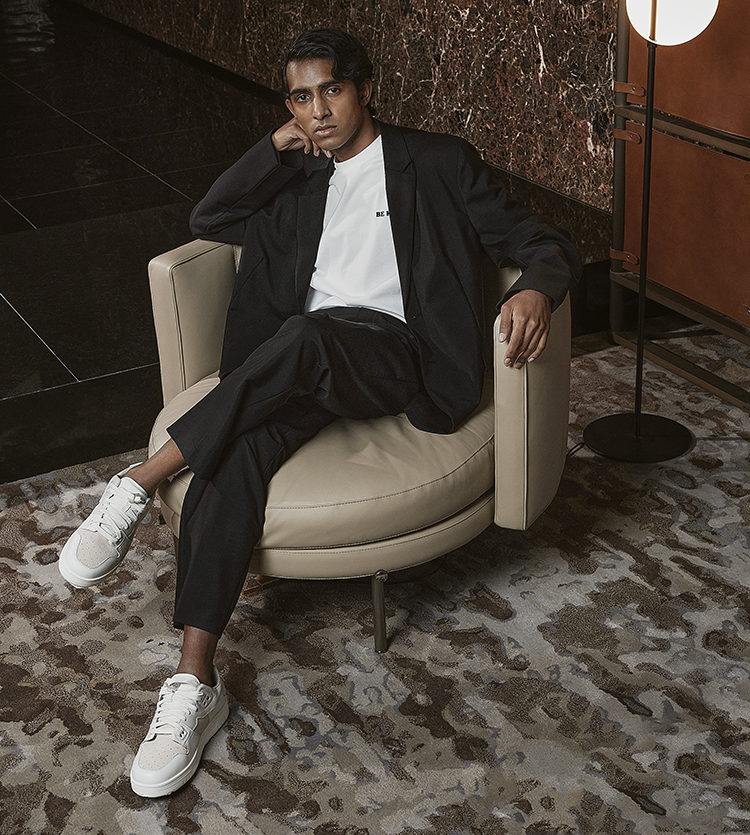 From staying local to increasing circularity, here's how our retailers are supporting slow fashion:

Local
Believing in craftsmanship and artisanal excellence, GIABORGHINI supports local artisans. Led by women, female empowerment is also one of the main pillars of the brand. Meanwhile New Zealand brand, Paris Georgia, uses in-house pattern cutters, local makers and independent sewers in boutique factories in New Zealand and China. Focusing on quality, the brand supports the wealth of talent in New Zealand and overseas, and where possible sources its fabric through a local supplier who secures high-end, luxurious fabrics and off-cuts that would otherwise end up in landfill.

Slow Fashion
Acne Studios designs high quality products with carefully considered materials and techniques made for long term use. The Swedish brand also works with transparent and responsible sourcing partners to promote fair working conditions in its supply chain. Wardrobe NYC has reinvented mass consumption norms, creating the antidote to fast fashion in the form of considered and tempered capsule wardrobes with timelessness at their core. Australian label Aaizél are firm believers in the slow fashion movement, creating long-wearing designs in high quality, carefully sourced fabrics often from stock previously used by high-end brands. Plus, the cutting of each piece is managed in-house to minimise fabric waste. Retailer After Eight is on a mission to slow things down, evolve consumers' shopping habits and better our wardrobes by being a platform for women to learn and shop the best of sustainability and style. 

Recycle
SARAH & SEBASTIAN's Recycling Initiative offers the opportunity to recycle your post-loved, post-worn, post-broken jewellery as a way to give back to the environment (and yourself). Believing in a circular economy philosophy, the brand minimises waste by handcrafting pieces to order, recycling its lemel and scrap and providing a local repair and refurbishment service. Sydney-based jewellery brand Mineraleir uses recycled silver and gold, and purchases all its diamonds and gemstones from legitimate, conflict-free sources in compliance with United Nations resolutions and WFDB guidelines. Italian fashion pioneer, Bottega Veneta, uses 100 percent traceable leather, with 90 percent of its leather scraps being recycled and 100 percent of its paper and packaging certified and recycled. 

Made to Order
New Zealand jeweller Meadowlark proudly runs its own atelier which allows the brand to maintain a high level of quality. It also produces much of its handcrafted jewellery on demand and to order, rather than creating excess product. Meanwhile, all of Hamish Monro's products are made to order in the Melbourne showroom, sourcing all of its stones responsibly.

Sustainable Practices
Australian fashion brand Auteur uses biodegradable packaging, natural fibres and has been implementing and sourcing sustainable fabrications and trims for future seasons. 90 percent of Venroy's collections are made from pure linen, one of the most inherently eco-friendly, innovative crops in the world. Sourced from flax, it's a high-performance fibre which thrives without irrigation and the need for pesticides. There is zero waste from the plant and it's fully biodegradable. All Viktoria & Woods garments are designed and made in Melbourne from sustainable fabrics, with old samples and product and donated to not-for-profit organisations. 

Giving Back
Alexander McQueen is building on the idea of creative community with the continual development of an educational programme of workshops and initiatives designed to encourage equal opportunity, provide practical support and inspire students, young people and communities throughout the UK and globally. In Australia, HoMie is a Melbourne-based organisation that supports young people affected by homelessness or hardship to equip them with skills, confidence and experiences to be more work-ready and better prepared for their future. Its Brunswick Street store is a base for HoMie's two social impact programs: VIP Days and the HoMie Pathway Alliance Program, as well as a place to showcase its latest fashion releases. 

Upcycling
As the home of pre-loved fashion, Vestiaire Collective enables fashion to be loved for life. Like the global phenomenon Depop, Vestiaire encourages consumers to consider resale as a smart and sustainable alternative to throwaway fashion by offering a platform to buy and sell pre-loved clothing. Another leader in the world of re-commerce is AirRobe – a technology platform that partners with brands globally to give their customers seamless access to the circular fashion economy, connecting brands and customers to the circular fashion economy, in one click.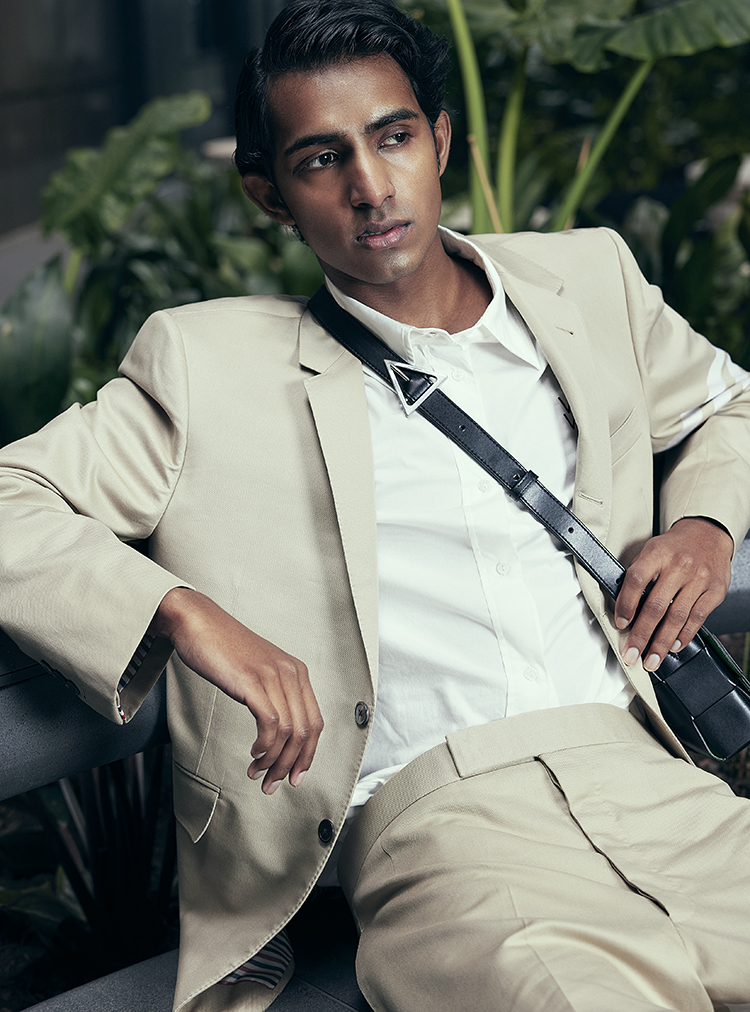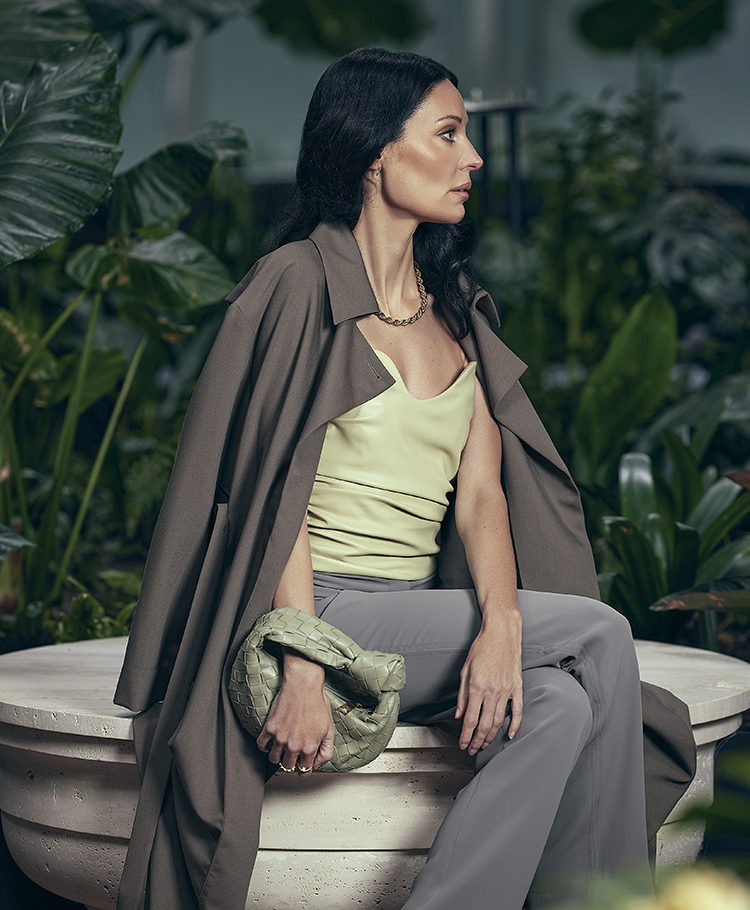 Photography: Danielle Castano
Styling: Kate Keogh
Hair & makeup: Chantelle Baker